Hexagon announces Luciad 2021
The latest release enhances developer experience and delivers geospatial data even faster.
Apeldoorn, 23 June 2021 – IMAGEMs partner Hexagon's Safety, Infrastructure & Geospatial division has announced the release of Luciad 2021, a major update to the platform for building advanced location intelligence and real-time situational awareness. Luciad 2021 improves performance and development capabilities and makes web applications even more dynamic.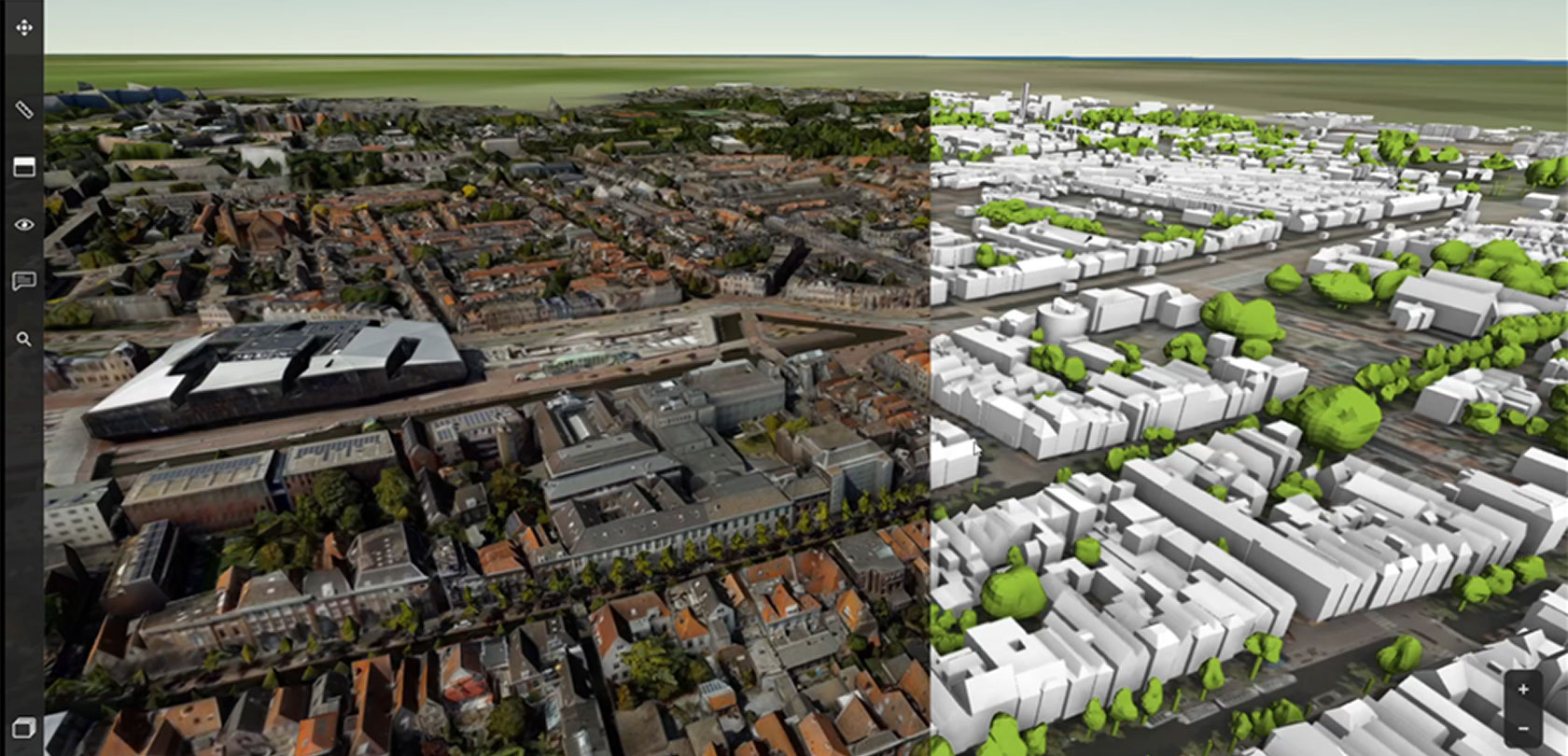 Luciad 2021 enables defence, aerospace, maritime and other organisations to develop effective and reliable web applications. LuciadFusion, an all-in-one server solution for geospatial data management, has two new types of data streaming, enabling faster streaming of imagery and point cloud data. LuciadRIA, which is used for building solutions in the browser, now supports WebAssembly. This modern technology brings desktop computation to the browser, reducing start-up time and improving application performance.
Luciad 2021 also offers improvements to the SDKs for desktop and vehicle applications. LuciadLightspeed can now be seamlessly integrated into JavaFX applications. This makes it easier to embed LuciadLightspeed card components into user interfaces. It also introduces new capabilities, such as high-resolution map printing. LuciadCPillar, an API for C++ and C# developers, has been updated with labelling support and other new features.
DIGITAL TWIN CAPABILITIES
"As data becomes larger and more complex, policy makers need dynamic applications to view and analyse information with the least amount of latency," said Mladen Stojic, Geospatial President of Hexagon's Safety, Infrastructure & Geospatial division. "Luciad 2021 delivers even better performance for geospatial streaming and web applications, while enhancing the capabilities of desktop and vehicle solutions. It provides developers with a highly capable toolset and maximum flexibility to meet their technology and architecture needs."
The Luciad portfolio is the SDK of choice for building key mission-critical geospatial applications with static, dynamic and moving data in 2D and 3D. It is widely used in defence, aerospace, maritime and other sectors and enables solutions for NATO, EUROCONTROL, Lufthansa Systems, Airbus Defence and Space and others.
We are IMAGEM. We are translators and location intelligence is our domain. We translate geospatial data and information in knowledge and insight. With this we will help governments, citizens and stakeholders alike to make the right choices and decisions to have a better grip on the future.
For further information, please contact the marketing department at IMAGEM +31 (0) 55 2002 055, marketing@imagem.nl