your geospatial ordering system
Finding and delivering available geospatial data is what matters most in ONEPORT. Whether it's about configuring a centralized information hub or to offer your data to the world outside, ONEPORT is up for the task. The combination of an intuitive catalog search system, an ordering portal and (if applicable) even connecting to an online payment service enables you to always make your data available and ready to use, under the right conditions. 
how it works
See what the solution does and the different possibilities in a short demonstration.
watch video

data in order
find the correct data quickly and easily through extensive search functions

ordering system
Set up your own webshop for geographic data and apply your own sales models

control
complete management console for insight into usage and order statistics

Customisable
The front-end is fully customisable to match your corporate identity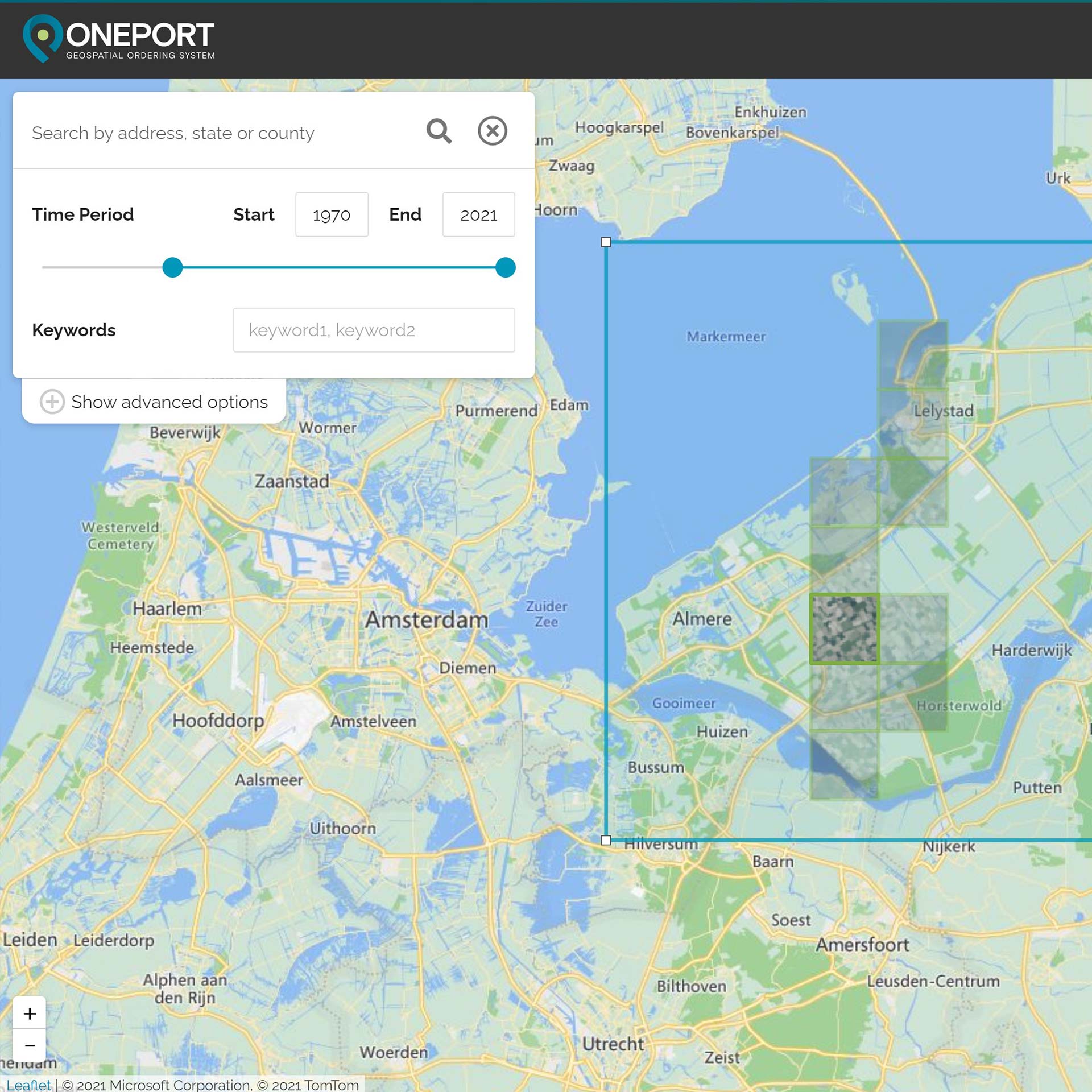 geospatial data catalog in order
With a lot of geographical data, you want your employees, customers and partners to quickly and easily find the right data for their project or question. This requires an intuitive portal with various access points. ONEPORT offers this environment. With a modern interface, based on the latest web techniques, your users are able to search on the map, in time, on keywords, on types of data and on any combination thereof. Basic search functions are available for a quick search, more specific questions are solved by advanced search functions. This way, everyone always has access to the data they are looking for, without plowing through file structures and databases or visiting multiple colleagues for a long time. 
Your online storefront for geospatial data
ONEPORT is more than an online data catalog. It provides a complete ordering system for geographic data. This allows you to decide what you want to offer and at what price. Apply different sales models and let customers put together the desired order themselves. They can pay immediately, and the order is prepared, fully automatically. As soon as the order is processed and the data is ready, the customer will receive a link to download it, or a URL to the correct web service and/or a delivery date for edited data.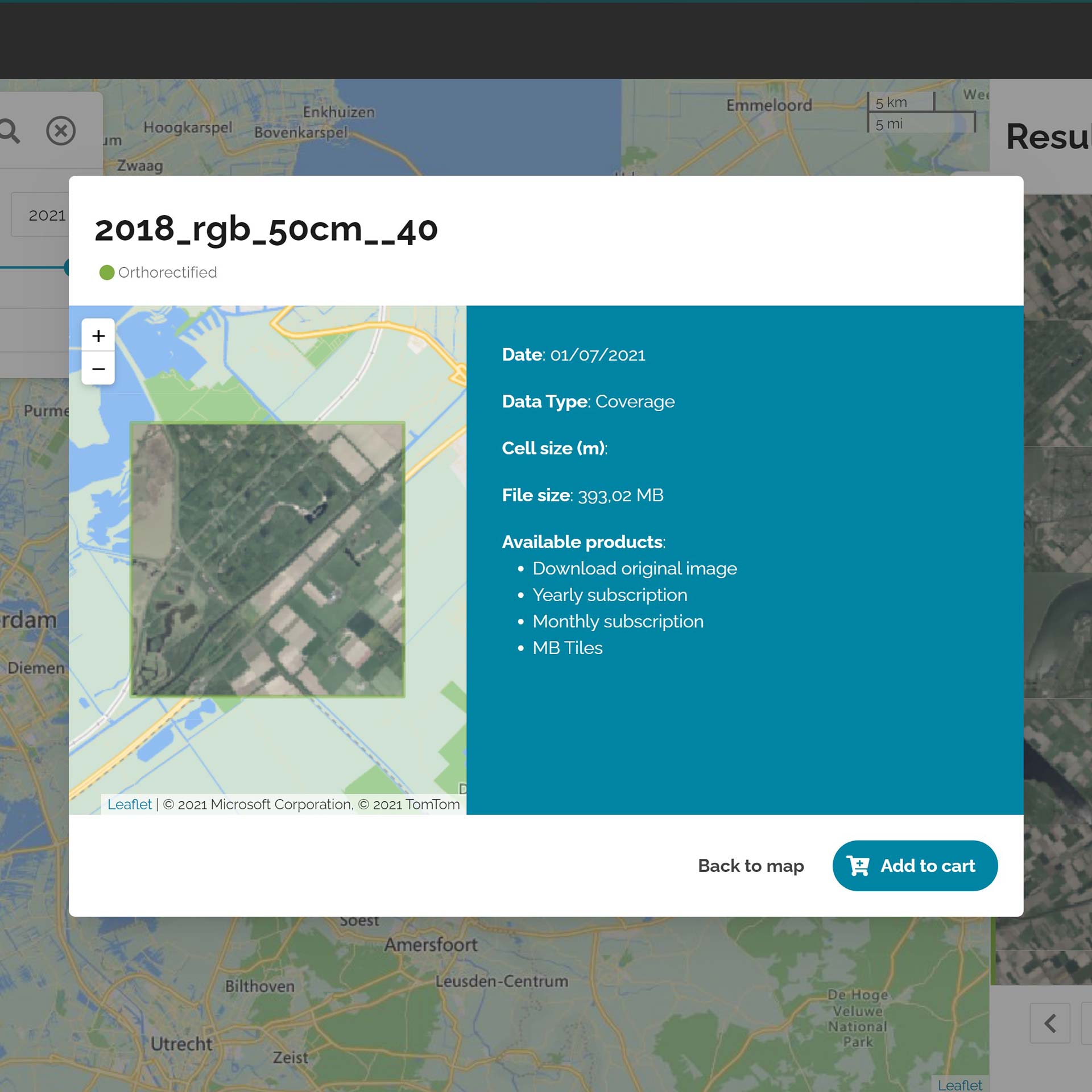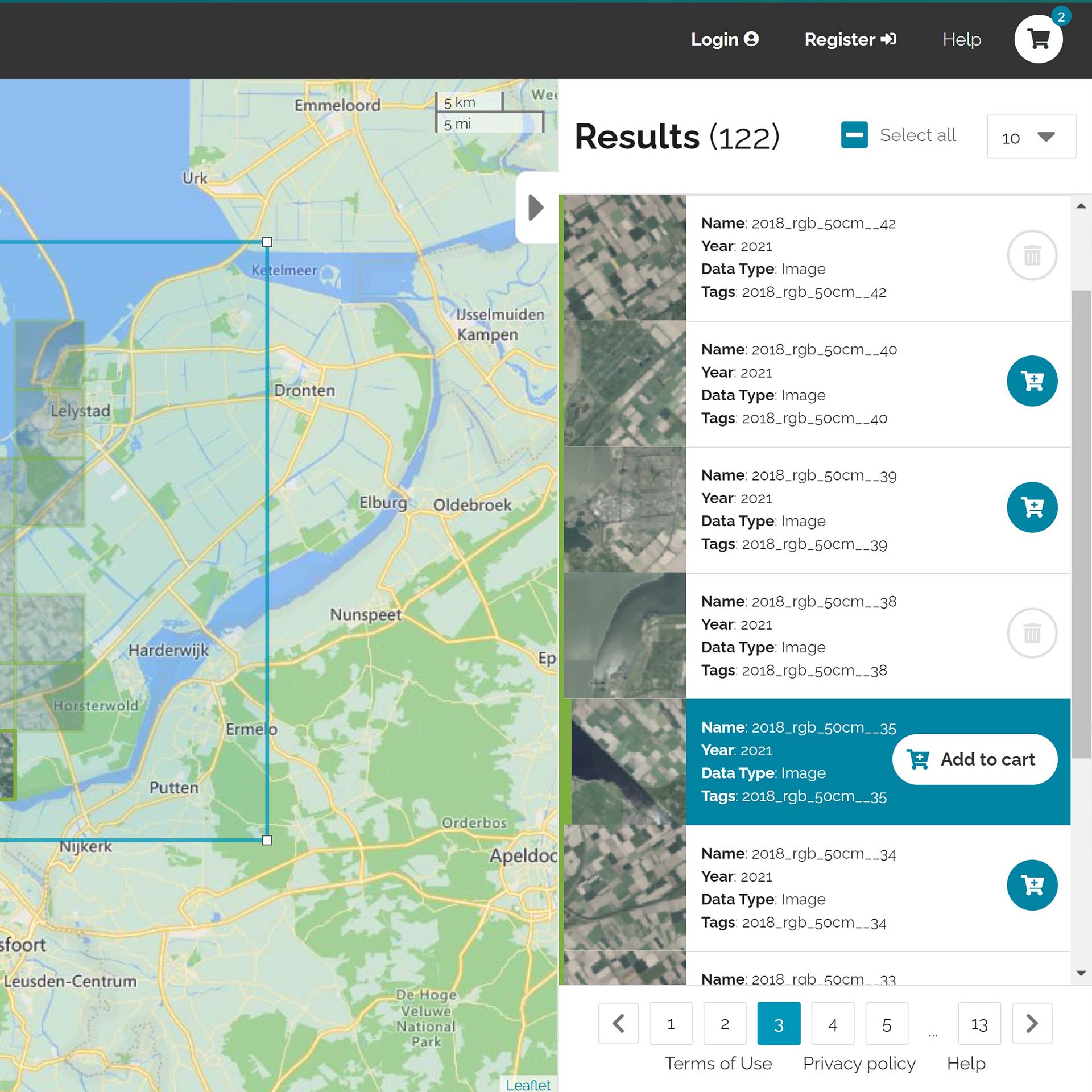 For administrators, ONEPORT is equipped with an extensive management console. Manage user accounts and sales models, consult usage overviews, retrieve previous orders and request statistics of usage, both at dataset level, user level and spatially. Peak loads become transparent, you have insight into what is in high demand and can adjust your offer accordingly. 
Fully customizable to your needs
ONEPORT is a solution with a rich set of possibilities. It's important that the environment is fully in line with your own corporate identity, so that users recognize your organization, and that the portal connects seamlessly with your website. You may have specific requirements that ONEPORT does not provide as standard. It is good to know that IMAGEM can customize your ONEPORT implementation based on your wishes. We have a team of experienced developers who can realize almost any wish in this area.