IMAGEM RECEIVES FD GAZELLEN AWARD 2018
FOR CONSISTENT GROWTH OVER THE LAST THREE YEARS
6 November 2018, Haarlem, The Netherlands – IMAGEM has been awarded with the FD Gazellen 2018. This year the Financieele Dagblad Gazellen 2018 awards 680 companies out of approximately 585,000 registered across the Netherlands.
Each year Financieele Dagblad organizes the FD Gazellen – awards that recognise the fastest growing companies in the Netherlands. In its 15th year, the organisers have tightened their selection and evaluation criteria wherein multiple categories that must be adhered to for recognition. These criterion in broad terms are – revenue growth, profit margins, company size – measured over a period of three years.
Starting out as a firm specialising in earth observation, IMAGEM in the last few years has expanded. Since late 2014, the focus and efforts have been in providing hybrid location-intelligence solutions to governments and commercial organisations, helping them visualise, analyse and understand the implementation and effects of their policies and plans. The FD Gazellen award substantiates the growing demand for smart location-intelligent solutions.
While providing intelligent solutions based on cutting-edge geospatial technology, IMAGEM strives to help the government make effective use of the taxpayers' money. The latest initiative – the VALLEY – is an example of the company's vision to work with the Dutch government to create a 'shared digital economy'.
This co-creation platform allows for local governments to reuse software applications and algorithms instead of reinventing the wheel and thereby saving on money, time and effort. Moderns apps for real-estate vacancy, energy transition, flooding, heat stress and more are available for reuse for the Dutch government.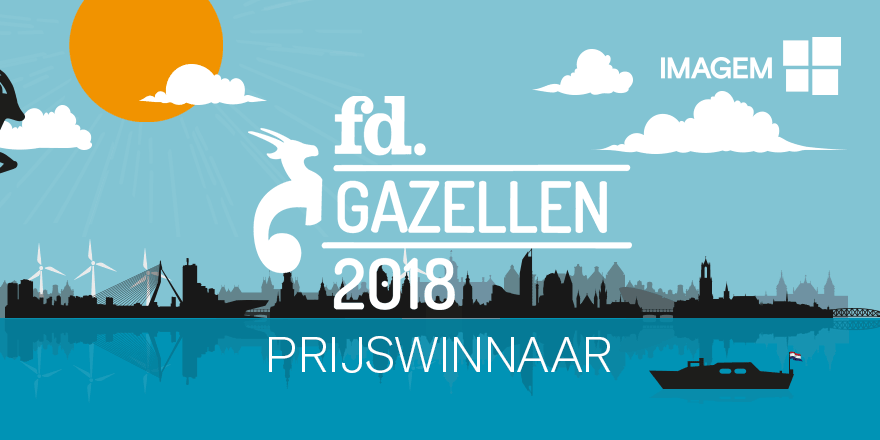 We are IMAGEM. We are translators and location intelligence is our domain. We translate geospatial data and information in knowledge and insight. With this we will help governments, citizens and stakeholders alike to make the right choices and decisions to have a better grip on the future.
For further information, please contact: Yashita Arora, Marketing Director at IMAGEM +31 (0) 55 2002 055, marketing@imagem.nl